The Grates review? I guess.
The Grates

http://www.thegrates.com/
http://www.myspace.com/thegrates
The Grates! Are great? It depends on your musical taste ...I guess. The Grates remind me of being fifteen, watching Ghost World and not getting it, but still liking it. I've read a few other reviews of The Grates on-line where they compare them to the Yeah Yeah Yeah's, I think that's bullshit. Maybe the song "Message" sounds a tad like a Karen O tantrum, but all of The Grates songs stand on their own and this just might be because The Yeah Yeah Yeah's aren't from "way down under" and The Grates are. I think this gives The Grates their edge.
Also, I read in an interview (which I can't find now) that the Grates are just 3 friends that get together for a half hour and make music. I liked reading that 'cause I definitely pick up on an apathetic tone in their songs, basically they don't care and just want to have fun and make music. Anyways, here's four words that I think of while listening to The Grates: sex, foil, lipstick, & plush animals.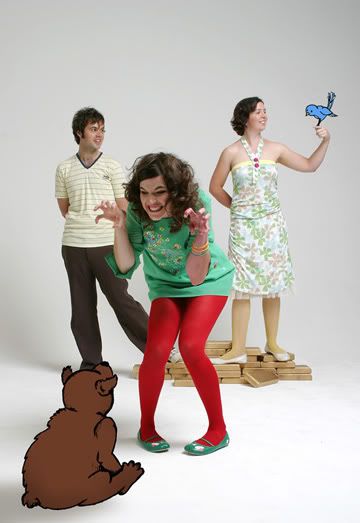 (P.S. this makes me laugh)
Technorati Tags: australia, foil, happy, indie, lipstick, music, patience, plush animals, rad, the grates